7 Tips For Decorating A Bookshelf
"Have nothing in your home that you don't know to be useful or believe to be beautiful."
-William Morris
1. Horizontal & Vertical Books
Stack your books horizontally or vertically. This will add visual depths to your bookshelf and allow you to accent with a variety of pieces. Have 3-6 books per stack and accent with small bowls, vases, and pictures.
Adding plants and flowers to your bookshelf helps to soften the area and makes the room feel more comfortable. Be sure to stay on theme with your colors.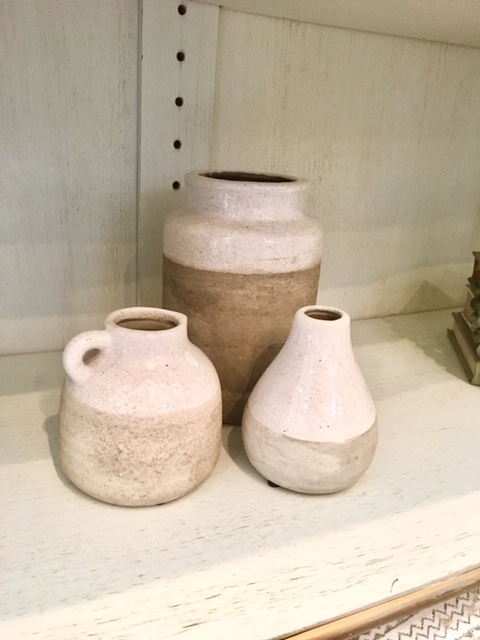 There are plenty of ways to grab attention with a centerpiece to your bookshelf. Use a bowl or basket and fill it with fruit, round objects that have an interesting texture, or a collection of pottery.
Decorating your home should be FUN! Don't feel like you have to fill all of the space on your shelves. Accent with items that you love, and your home will feel comfortable and not cluttered.
2. Colors, Colors, Colors…
Pick a theme. Have 2-3 colors you can use as accents throughout the bookshelf. Use the same colors that are already in the room. For a monochromatic look, turn the books around, showing just the pages or purchase neutrally bound colored books.
You can use regular bookends that are interesting and complimentary. Adding an accent piece or a sculpture as your bookends can be a beautiful touch. Note: For kid spaces, you can use toys and stuffed animals for bookends.
This can be a difficult one. We recommend a mixture of textures, antiques, and styles that all add to the theme of your space. Using vintage books can add a sense of history to the bookshelf. You can also use pieces like this glass necklace to draped over a stack of books to add movement and to catch the eye.
Here are some more examples of bookshelf decorating
in the residential work we have done!